You no longer have to wait to go online. Get this Wireless N USB Adapter from TP-Link and watch videos or play online games instantly and without pauses.
Speed
This wireless USB adapter has a speed of 300 Mbps, so streaming HD videos or Skyping with your friend who lives abroad will be easy to do.
MIMO Technology
The MIMO technology of this adapter ensures faster internet speed than any conventional wireless networks and it also reduces data loss over long distances.
Easy to Set-up
This USB adapter is easy to set up as you just need to press the WPS button and connect it via the USB port of your desktop or notebook computer.
Enjoy fast and seamless video streaming and Internet surfing with this TP-LINK TL-WN821N Wireless N USB Adapter. This USB adapter with speeds of up to 300 Mbps lets you stream HD videos. It is also easy to set-up and the WPS button enables easy wireless security encryption.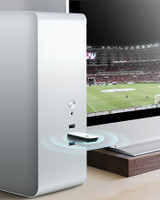 Stable Speed for Wonderful Surfing Experience
With this wireless adapter, you can connect your desktop or notebook computer to the wireless network and access high-speed Internet connection. It provides speeds of up to 300 Mbps speeds so you can experience smooth video streaming, voice streaming, and play graphic-rich online games.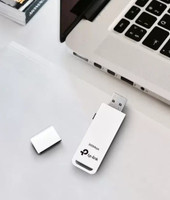 Ease of Use
Its fast Wi-Fi speed provides a joyful surfing experience. It is backward compatible and supports routers utilizing 802.11 b/g/n Wi-Fi standards. The WPA/WPA2 encryption provides enhanced protection